On Saturday, a courageous Ugandan man reportedly emerged victorious in a fierce battle with a lion in Iganga district of Uganda.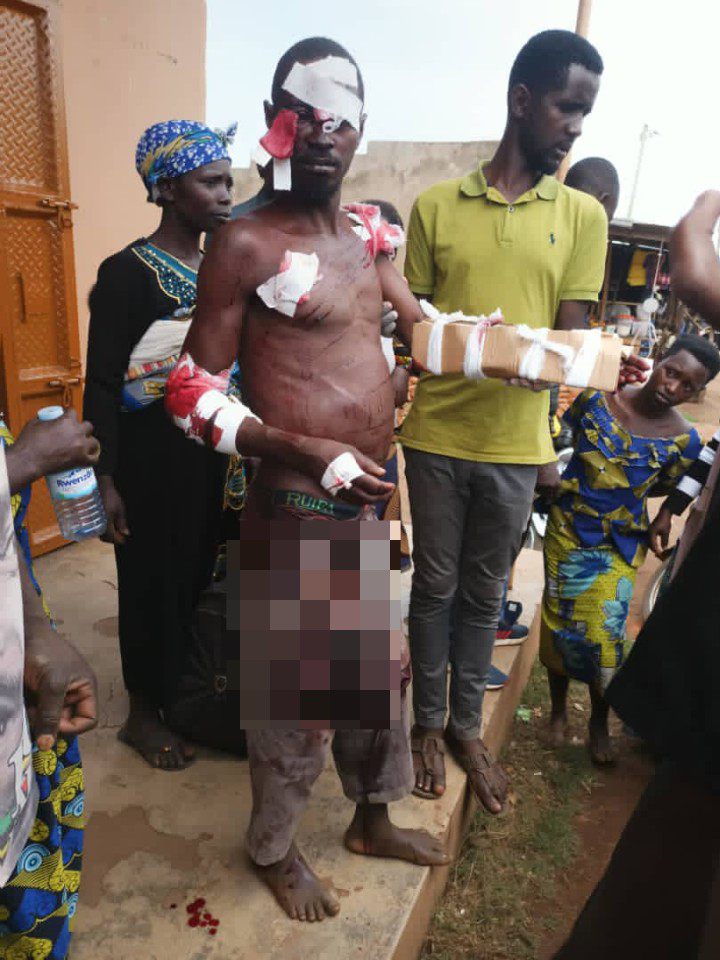 Reports say he single-handedly fought and killed the lion which showed up outside his house in CMS, Iganga.
Though he killed the large cat, photos show the victorious man with severe bodily injuries.
Meanwhile, further reports say he is currently in a hospital nursing the wounds he sustained during the fight.
Reactions Trail
@Cyprian Gyninka on Facebook wrote, "Big Sampson of our time. Killed Lion King without a dread lock. Your strength is mysterious. Not an easy fight. This Man went through the jungle, cheated death and came back victorious. He deserves an accolade and National Award. Even Global Award."
@christian Sunny: "The dude didn't fight to kill the lion. He fought to save his life and killed the lion."
@Jawe Oleg: "This is beautiful yet unbelievable."
@Ayubbs: "We only look the man standing, but his spirit and and live has gone from his body."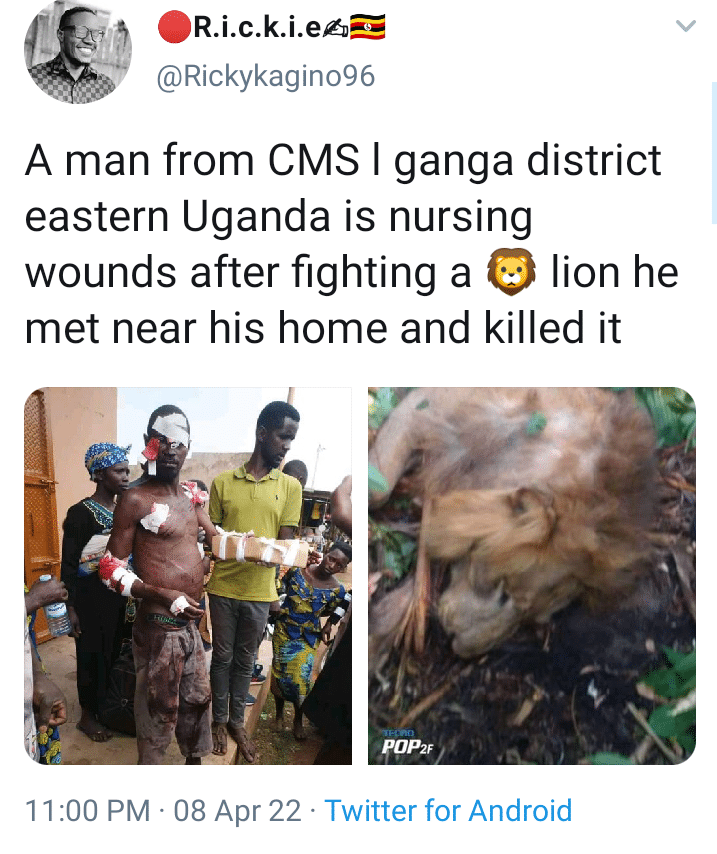 For Jobs, Nigeria and foreign Scholarships, Admissions CLICK HERE
Watch What's Trending!