Lynching Of Deborah, Heartless, Barbaric – Senator Abaribe Says, Makes Demands
Lynching Of Deborah, Heartless, Barbaric – Senator Abaribe Says, Makes Demands
…….Demands Arrest, Prosecution of Culprits
Senate Minority Leader, Senator Enyinnaya Abaribe has described as heartless and barbaric the gruesome mu-rder of Deborah Samuel, a female student of Shehu Shagari College of Education, Sokoto.
In a statement released in Abuja on Friday by his Media Adviser, Uchenna Awom, the Senator who also demands immediate arrest and prosecution of the culprits said such mindless and despicable act has the capacity of reducing the country as a lawless and barbaric enclave.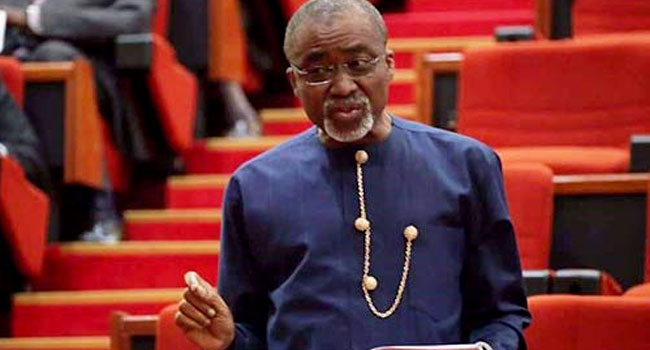 Accordingly he said the only remedy is to ensure that the perpetrators are not only brought to book, but the authorities must put a permanent stop to future occurrences.
"Every right thinking Nigerian should be worried. I'm worried that the country is being painted in bad light in the comity of nations with such mindless murder.
"The authorities must move quickly to arrest the perpetrators and bring them to book as a redeeming measure for our dear country. Justice must be done and seen to have been done for Deborah and her family. We must be fast to arrest the ugly situation and save our country from falling off the cliff", Abaribe said.
However, Senator Abaribe condoled with the family of Deborah and advised them to be steadfast and take solace in God.
For Jobs, Nigeria and foreign Scholarships, Admissions CLICK HERE
Watch What's Trending!