BREAKING: Atiku Files Fresh Challenge in US Court against Tinubu's Records | READ DETAILS
Atiku Abubakar, the presidential candidate of the Peoples Democratic Party (PDP) in the 2023 Nigerian election, has filed a response in the United States District Court for the Northern District of Illinois, insisting on the earlier judgment that ordered the release of his opponent, Bola Tinubu's academic records at Chicago State University (CSU).
Atiku is asking the court to order the release of the records before October 3, 2023, in order to allow him use the documents at the Supreme Court in Nigeria on October 5.
In a 17-page reply to Tinubu's objections, Atiku's counsel gave reasons why Judge Nancy Maldonado should discountenance and overrule Tinubu's objections and order CSU to release the requested documents to Atiku.
Atiku seeks to have Tinubu's objections completely dismissed by the court. If the objections are overruled, he seeks that the court should uphold Magistrate Jeffery T. Gilbert's order. It should also instruct CSU to produce the required documents by October 2, 2023. Additionally, the court should schedule the deposition no later than October 3, 2023, to allow time for transcript finalisation. Furthermore, the court should mandate that the discovery obtained is sent to Nigeria by October 4, 2023, considering the time zone difference. Finally, the evidence should be filed with the Supreme Court no later than October 5, 2023.
Recall that Atiku had earlier secured an order for CSU to make Tinubu's academic records available to his legal team. However, Tinubu's lawyers approached US District Judge Nancy Maldonado, arguing that the earlier decision by the magistrate judge Jeffrey Gilbert needed to be reviewed.
Maldonado granted the request for a review and delayed the order until Monday.
Tinubu's lawyers argue that his academic records are not useful in Nigerian courts and that Atiku's request is unduly intrusive.
The documents sought by Atiku, through his counsel, Angela Liu, include the record of admission and acceptance at the university and dates of attendance, including degrees, awards, and honours attained by the former governor of Lagos State at the university, among others.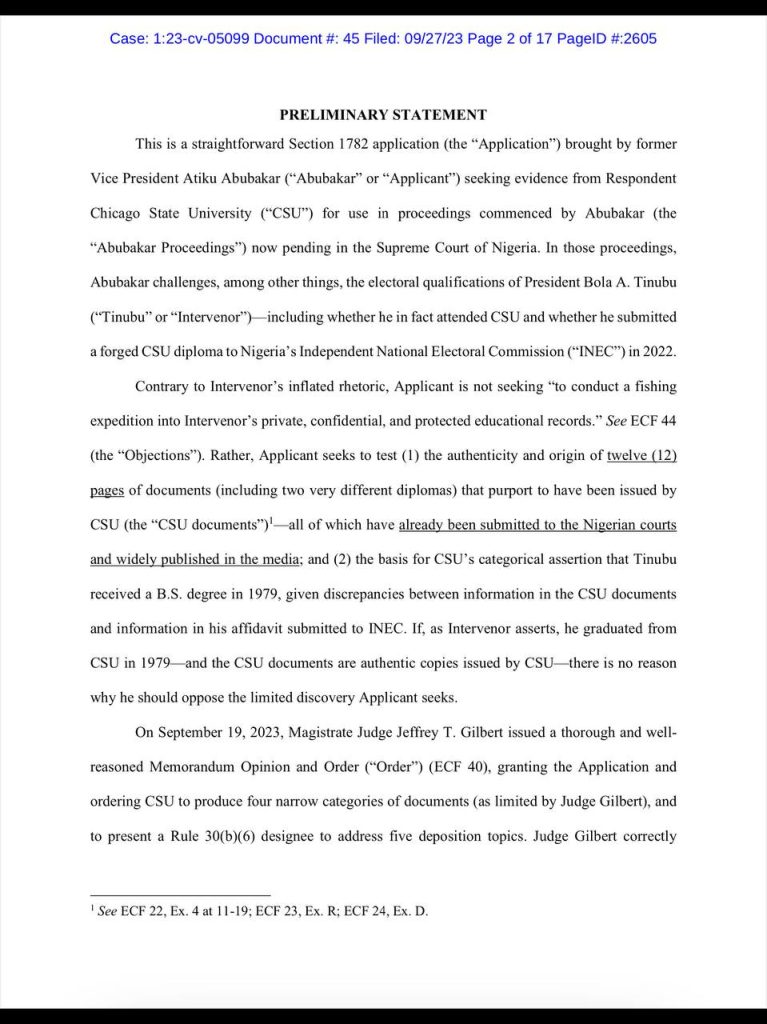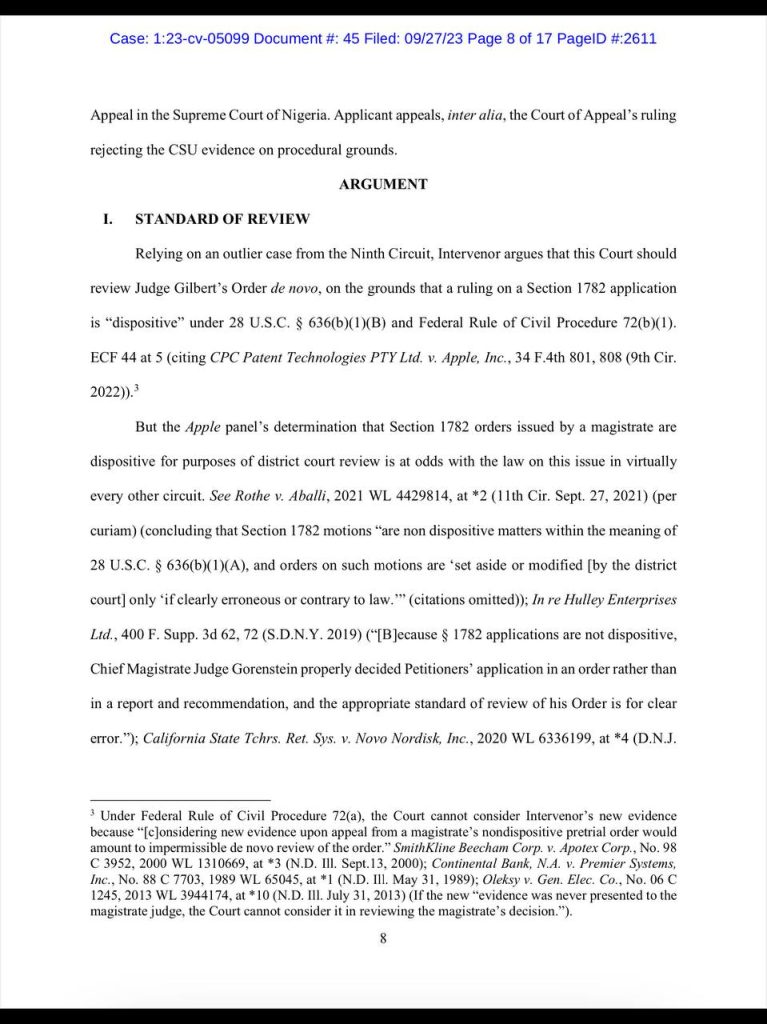 For Jobs, Nigeria and foreign Scholarships, Admissions CLICK HERE
Watch What's Trending!