Tinubu jets out of Nigeria to Kenya [SEE PHOTOS]
President Bola Tinubu has departed Nairobi, Kenya, after participating in the African Union (AU) 5th Mid-year Coordination meeting.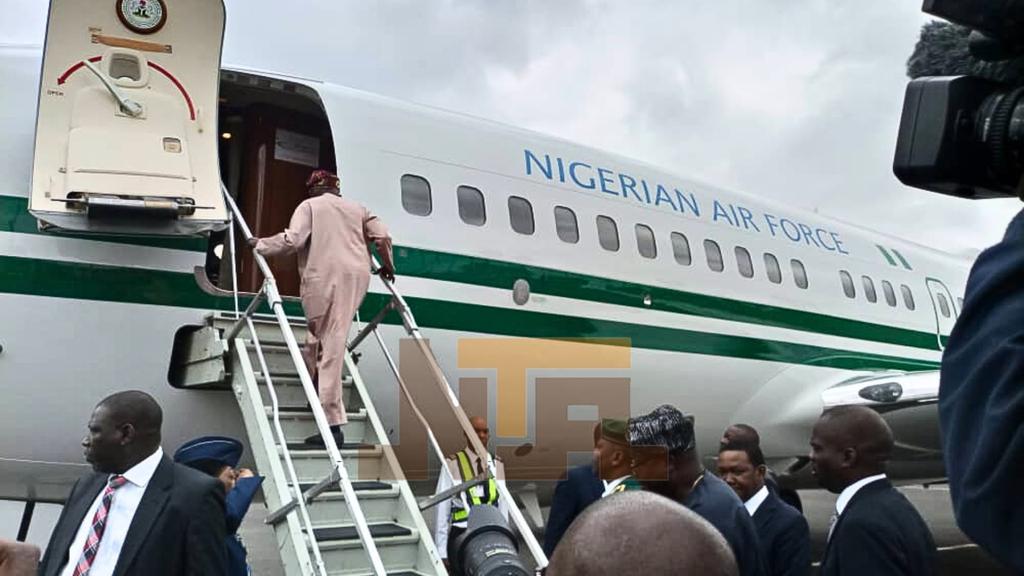 The meeting took place on Sunday where the president delivered a speech on how to reposition Africa continent for the betterment of all.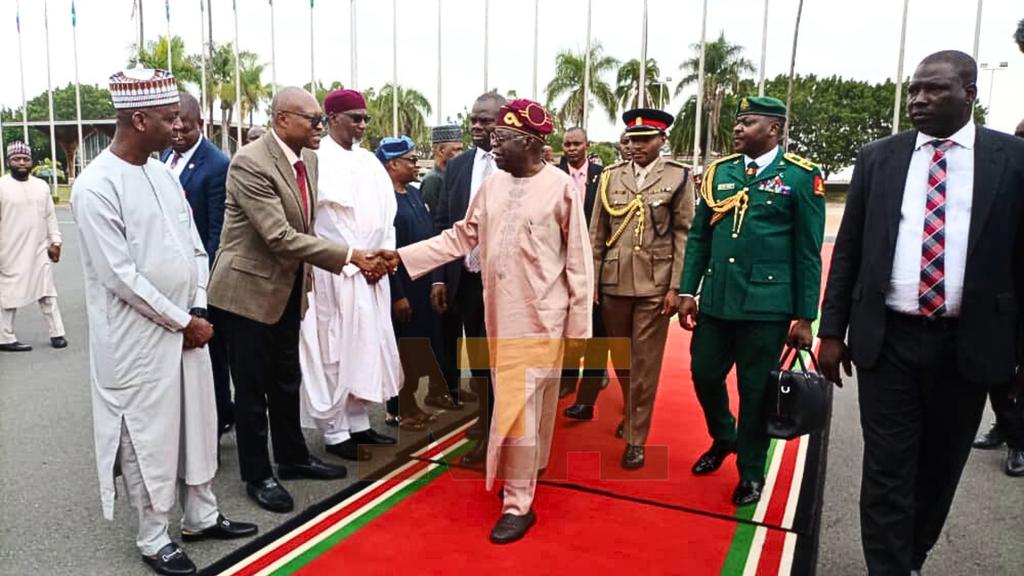 He left Nairobi airport on Monday morning and is expected back into the country later today.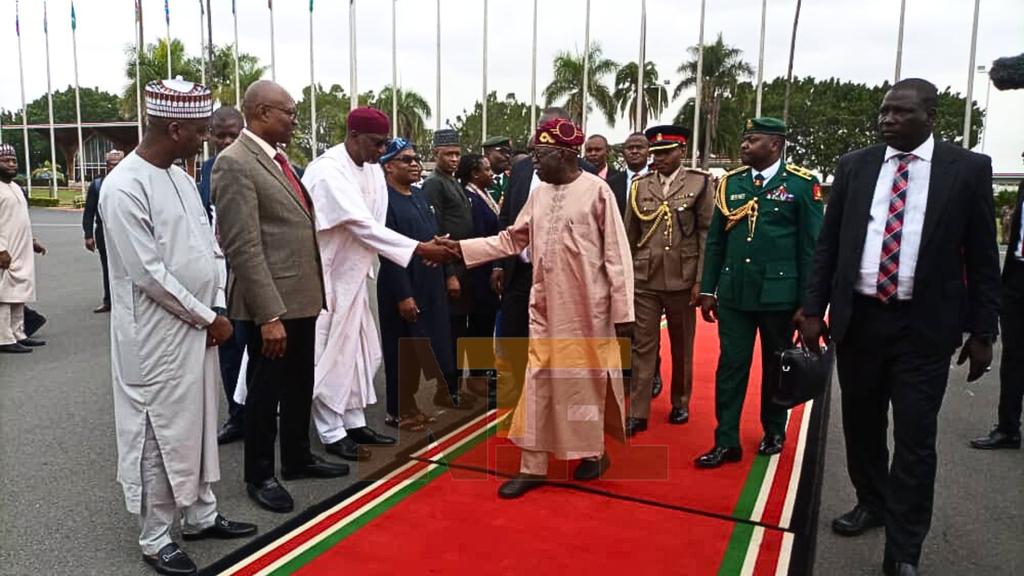 While in Kenya, Tinubu had reaffirmed Africa's unity and strength, while strongly rejecting the notion of a new scramble for Africa.
The President warned that past plundering and exploitation of the continent should remain in the past and never be repeated.
He also called on African leaders to respect democracy and rule of law, and ensure political stability.
For Jobs, Nigeria and foreign Scholarships, Admissions CLICK HERE
Watch What's Trending!