No harm has to be done physically — for a relationship to be abusive. The damage can also be done emotionally and mentally. Being in a mentally abusive relationship, can be a confusing and emotionally-unbareable point in life. At times, it's hard for some people to realize the signs.
It's important to understand that emotional and mental abuse can leave you blind; it can be difficult to spot the signs. We're giving you 10 signs to notice that you are in a mentally abusive relationship.
1.  AVOIDING YOUR PARTNER'S MOOD
You may find yourself dancing around your day and making every effort to avoid your partner's mood. Things may not be in favor of your partner, therefore they take it out on you. In efforts to avoid this from happening, you do your best not to mess with their mood, because you know it'll effect you, in the worst way.
2. BEING CALLED SELFISH
Control of the mind, is what you'll feel when you're in a mentally abusive relationship. When you ask for what you want (whether simple or not), you may be called selfish or seen as inconsiderate. This will in return cause you to never ask your partner for anything else, at least for some time.
10 SIGNS YOU'RE IN A MENTALLY ABUSIVE RELATIONSHIP
3. ISOLATION FROM FRIENDS OR FAMILY
Avoiding your friends and family will become a choice you feel you have to make. This prevents them from noticing anything different in your behavior. Even if you don't notice, the signs can be shown all over your face and body language
4. OBSESSIVELY BEING BLAMED
Who's right and who's wrong? Well, it doesn't matter — not to your partner anyway. It's mentally damaging when someone points a finger at you, when you don't deserve to have it pointed at you in the first place! If you see this sign pop up into play, pay heavy attention.
5. TAKING AWAY LOVE IN ORDER TO TEACH A LESSON
Your partner knows you. They know you can't go a certain amount of time without their love or presence. Torturing you, they take away the love they intended on giving you. This can cause you to go mentally crazy, because they have great control over your emotional standpoint.
6. USING HARSH TONE AND BULLYING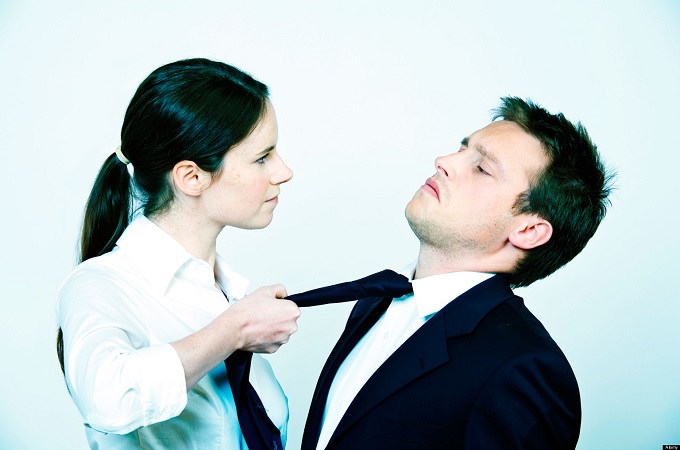 Instead of being happy for you, they'll look for various ways to bring you down, mentally. This tactic is used to suppress your self-esteem. This is simply called verbal abuse and will do some damage to your emotions and mental control.
7. INTIMIDATION
Intimidation draws conclusions and overall positive lifts from self-esteem. Your partner isn't seeing you as an equal. They instead control you mentally by making themselves appear colossal in comparison to yourself. It's no longer worth the emotional stress, so you've concluded and wrapped up all the things that being you is to that point.
8. THREATS BEING MADE 
The stage of physical abuse hasn't reached your relationship yet, or maybe it did. Either way, threats can still be made. These threats can lead to anxiety and your seclusion from family and friends. Yes this is a sign, but it's also more serious than a sign.
9. THEIR JEALOUS SIDE IS FRIGHTENING
Being jealous is a pretty normal trait to have when you're seeing someone. However, there are lines to be drawn when it comes to this type of thing. Jealousy can lead to many difficult battles — that you don't want to deal with. In return, you may stop talking to a friend who've known longer than your partner. Sometimes you'll avoid certain activities just to avoid the reaction of your significant other.
10. THEIR CAUGHT UP IN UNFAITHFUL ACTIVITY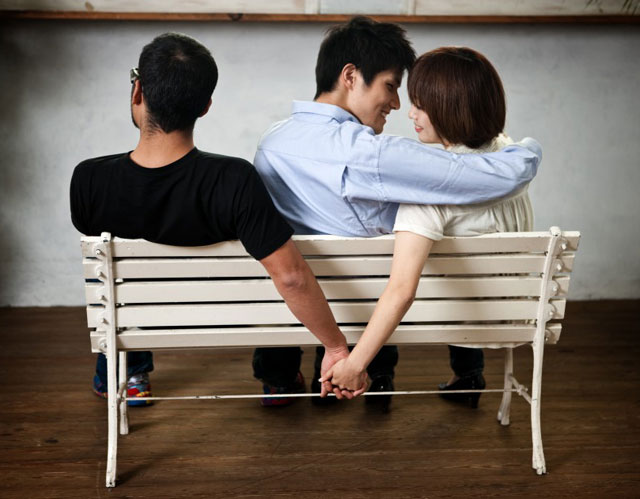 Having a partner be unfaithful, can really bring you down emotionally. When you're out in the world being faithful to them, you expect them to do the same in return. However, this is not the case at times. Let's say your partner had unfaithful moments in you guy's relationship; your partner stopped, but you still see signs of the unfaithful behavior. Whether you're right or wrong, you've now dug a hole to paranoia.
For publication of your news content, articles, videos or any other news worthy materials, please send to afnewsng@gmail.com. For more enquiry, please call +234-903-332-9775 or whatsapp. To place advert, please call +234-903-332-9775.


Mark 11 vs 22- 24: And Jesus answered them, "Have faith in God. Truly, I say unto you, whoever says to this mountain, "Be taken up and thrown into the sea, and does not doubt in his heart, but believers that what he says will come to pass, it will be done for him. Therefore, I tell you, whatever you ask in prayer, believe that you have received it and it will be yours