TODAY'S NEWS RECAP
Controversial crossdresser, Okuneye Idris Olarenwaju better known as Bobrisky has been mocking after flaunting his bare butt on social media in a s-exy video.
All Facts News understands that the Nigerian barbie recently underwent butt-lift surgery to enhance his buttock, sharing his post-surgery body on the internet weeks ago.
However, some fans were not convinced as they accused the male barbie of photoshopping his photos and lying about undergoing surgery.
To mend his failed attempt, Bobrisky via his social media this morning, shared a video of himself with his butt on display.
See photos below;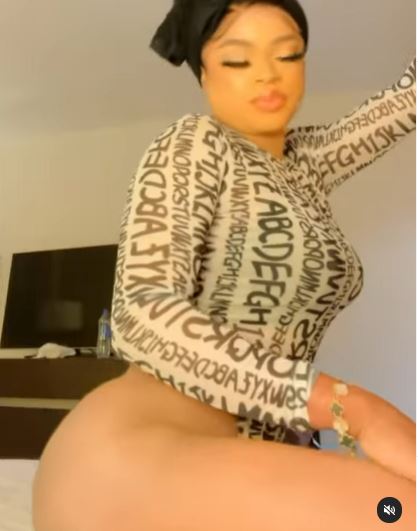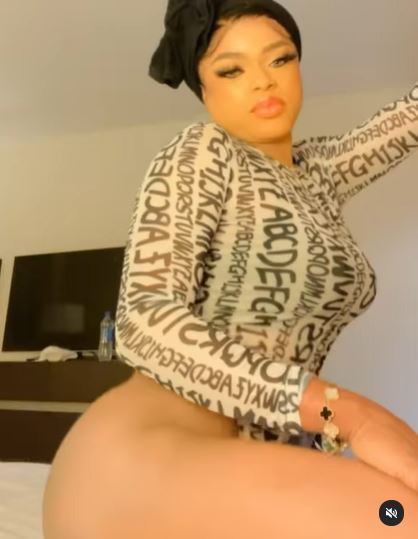 Reacting to the video, One irokviralz1 took to Instagram and wrote,'Why is he/she convulsing😮… Get well soon😌😌
Another Instagram user wrote, This guy can be funny that year
One mr_finest00 wrote; 'I will be waiting when everyone will clock 60 years, then I will question all dispeople misbehaving'
One rossy4840 wrote; 'Na wa o. This country doesn't know their priority at all. People dey die every minute, hunger everywhere but Na person when dey tweek una dey promote. What a shame'
Another Instagram user wrote; 'Strong like day break EBA'
One uju_enwereuzo wrote; If federal government can arrest Nnamdi Kalu for allegedly breaking the law why can't they arrest Bobrisky. Double standard.