Not far from expectation, a party agent has been captured on camera at a polling unit, signing off vouchers before handling money to electorates.
According to a report monitored by AFNews on The Cable, an agent was caught penning his signature on N5,000 voucher for a voter before handing over the money to the voter at PU 005 Ward 6, Owan East LGA
Also, some party agents have been captured buying votes without restriction or intimidation at ward 07, PU 03 in Igueben LGA. One of the party. According to the report, the agents are giving each voter an N1,000 voucher to be credited later.
B00M! Forget What I Said About Ize-Iyamu, Some People Want Me Dead – Oshiomhole
See photos;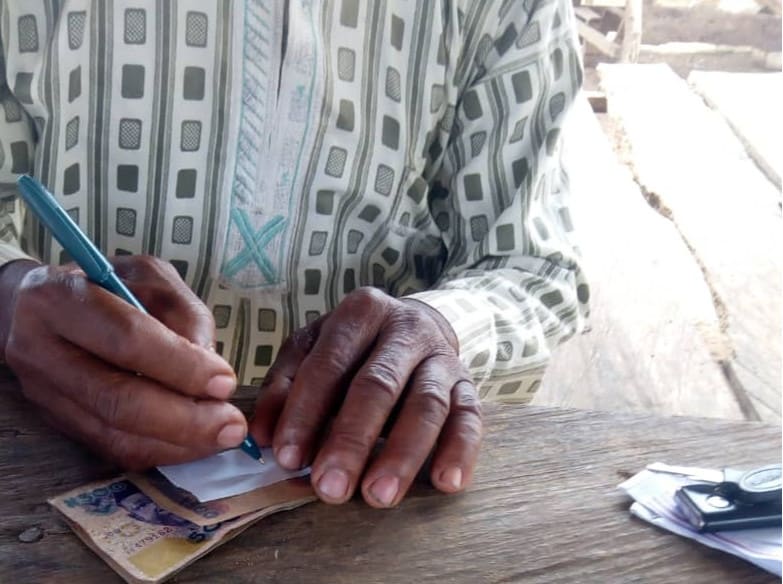 The above ticket reportedly assures a voter N4,000 after voting for the issuing political party at PU005 Ward 6, Owan East LGA, AFNews reports.
Meanwhile, an All Progressive Congress, APC chieftain has been restricted at Governor Godwin Obaseki polling unit after he allegedly attempted to snatch election materials.
JUST IN: Ondo Deputy Gov resigns from APC |SEE WHO NEXT IS RESIGNING