15-year-old boy and his friends caught while trying to lodge into a hotel with two underaged girls (video)
TODAY'S NEWS RECAP
15-year-old boy and his friends caught while trying to lodge into a hotel with two underaged girls (video)
A video making rounds online shows the moment a 15-year-old boy was confronted by a concerned adult after trying to lodge into a hotel with two teenage girls.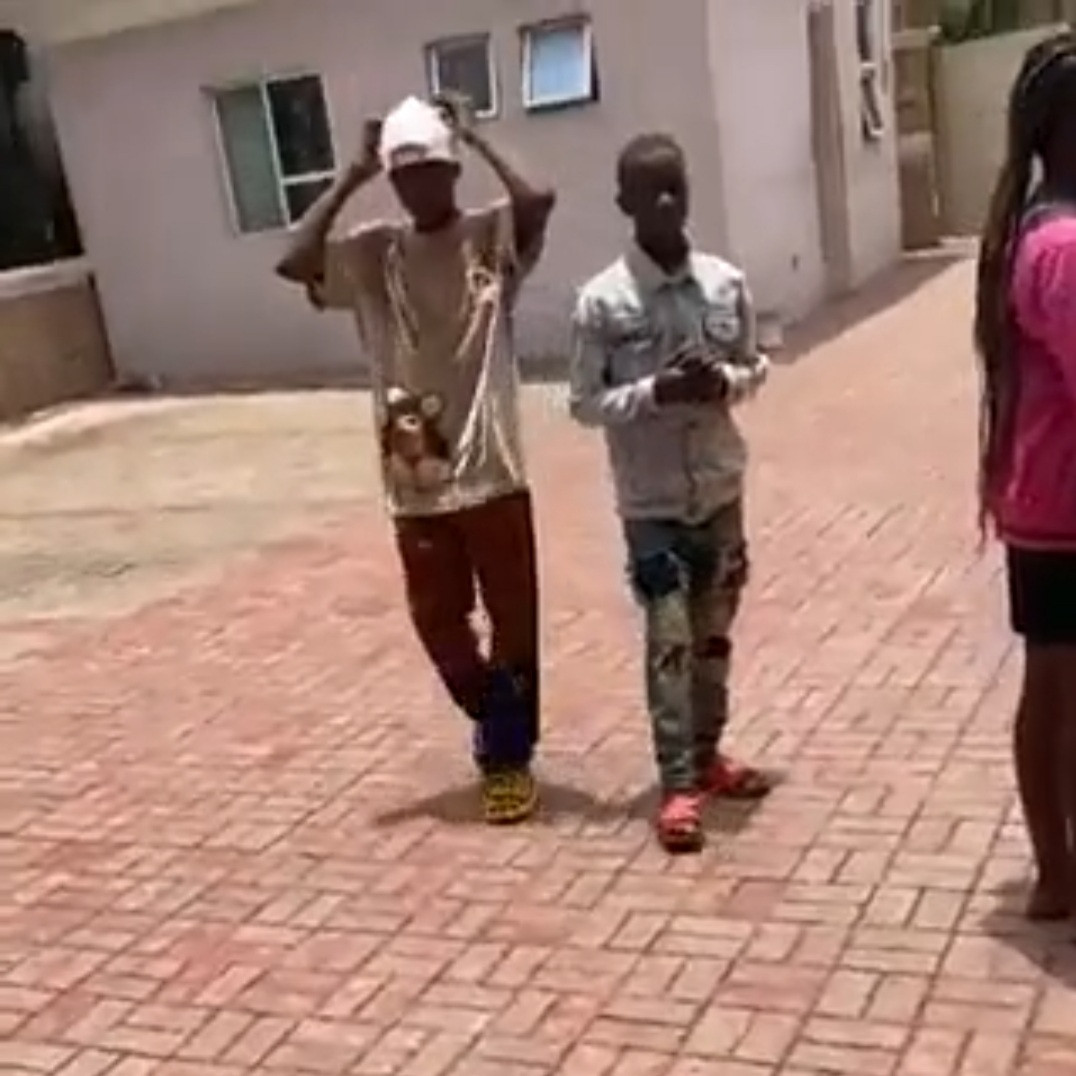 The teenagers consisting of three boys and two girls, went to the hotel with the intention of booking a room when a man confronted and asked for their age.
The ring leader disclosed that he is 15-year-old. When asked if he wanted to book a room in the hotel, he affirmed but said the room is not "actually for him".
The man proceeded to interrogate the underage girls but they seemed uncomfortable and walked away whilst hiding their faces from the camera.
Watch the video below.
This comes on the heels of the Chrisland school saga where a 10-year-old student was filmed "riding" her fellow student in an erotic manner.
The incident has stirred an uproar on social media as netizens call on parents to do a better job with raising their children.
For Jobs, Nigeria and foreign Scholarships, Admissions Click HERE
For 
publication
 of your 
news content, articles, videos
 or any other news worthy materials, please send to 
afnewsng@gmail.com
. For 
more enquiry
, please call +234-903-332-9775 or whatsapp. To 
place advert
, please call +234-903-332-9775.
Mark 11 vs 22- 24:
And Jesus answered them, "Have faith in God. Truly, I say unto you, whoever says to this mountain, "Be taken up and thrown into the sea, and does not doubt in his heart, but believers that what he says will come to pass, it will be done for him. Therefore, I tell you, whatever you ask in prayer, believe that you have received it and it will be yours
Watch What's Trending!